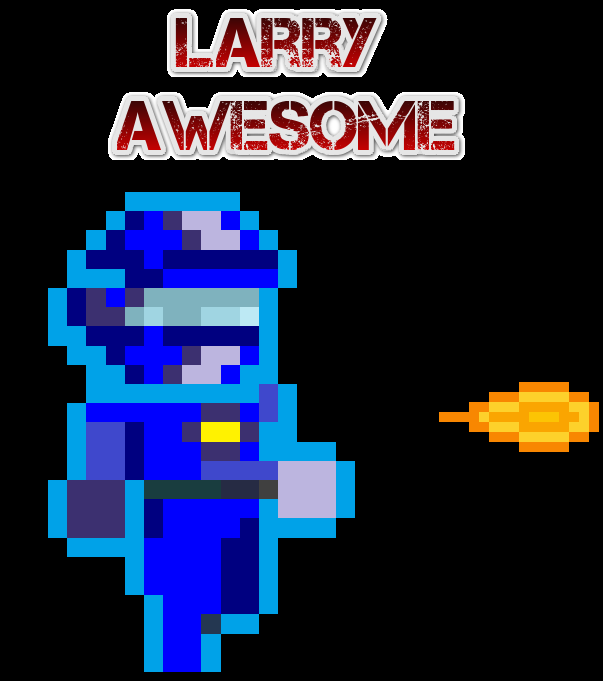 Larry Awesome Demo
After a six year hiatus Larry Awesome is back and better than ever! Have fun playing this demo. And please give feedback and comments, they are greatly appreciated.
Controls:
Move: WASD, Up Down Left/Right
Jump: Z, P, Space
Shoot: X, O, Left-Mouse Click
Switch Weapons: T
Pause: Esc
Controllers work too!
You play as a young hobo named Larry who goes into a portal in search of money. But once he steps into the portal, he ends up in the wacky wonderland just trying to figure out what in the world is going on. Now he has to fight enemies and get through obstacles as he runs, jumps, and shoots into many portals to see if he could possibly just find his way out. Do you have what it takes to be totally Awesome!?!?!
Larry Awesome will include:
Many Power-ups
Over 80 levels for you to run, jump, a shoot, and even swim
Bosses
Mini-bosses
Cool Music and Sounds and more!
At the bottom is a download to the original game
Questions? Contact me at lj189@yahoo.com
Visit the facebook page at:
https://www.facebook.com/gaming/LEDProductions12345